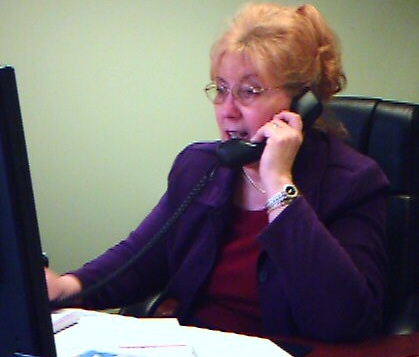 Marian Allison our Dream Team Administrative Assistant has 40 plus years experience in sales, management, mortgage banking, construction support, escrow, title and appraisal practices.

With her experience in title, escrow, accounting, mortgage procedures both residential and commercial, appraisal and paralegal practices she is a tremendous asset to to our team.

She has owned and managed a mortgage company with a client base in all 50 states and managed several other lending entities throughout her career. She also has vast experience with title and escrow practices both residential and commercial working with underwriters at Title Insurance and Trust Company, Security Title Company as well as Chicago Title Company both in Northern and Southern California.

She has taught Classes at Moorpark Junior College located in Moorpark, California in Escrow Practices I, II, III, and IV along with giving many real estate seminars on title and escrow practices, loss prevention, and 1031 exchange requirements and structuring.

She is always available for your mortgage, title, escrow and real estate questions, if she does not know the answer she will get back to you in short order with the answers.
Give Marian a call at 417-546-5000.